200 Trivia and a Giveaway
This is my 200th post.
That may sound like a lot, but most bloggers do 200 (or more) per year.
I've been blogging for 4.
I got a little lazy between 2008 and 2010.
So in honor of my 200th, here's some random facts about the blog:
Pageviews to date: 29,510
Most popular post to date: Downsizing Christmas, Dec. 7th, 2011
Top 5 countries for viewership: US (obvs), Russia, Canada, UK, and Germany.
Total Comments: 119 (come on kids pick up the slack!)
Top 5 weirdest organic search keywords (aka what people search that lead them to my blog):
5: "Birdhouses girly":  6 different people searched this and found my blog.  I have never blogged about bird houses…. so…. thats weird.
4: "My legs are white and muscular": 2 people googled this and found my blog.  Perhaps, google is trying to tell me something?
3: "Beer and meat": I have no idea.  I run a fashion/decor blog.
2: "Cactus soap dispenser":  How pissed would you be if you were looking to unload some cash on a cactus soap dispenser and found my blog instead?  They must have liked what they saw cuz they stuck around and read a few posts.  Yay for google randomness.
1: "Funeral decor ideas": Thanks to the hideous mistake that was the Coffee Filter Wreath, I now draw readers from funeral related google searches.  awesome.
To show you guys how much I appreciate/love/gravel at your feet I have an awesome giveaway set up for you!
This green clutch from Etsy Seller Hands Full Designs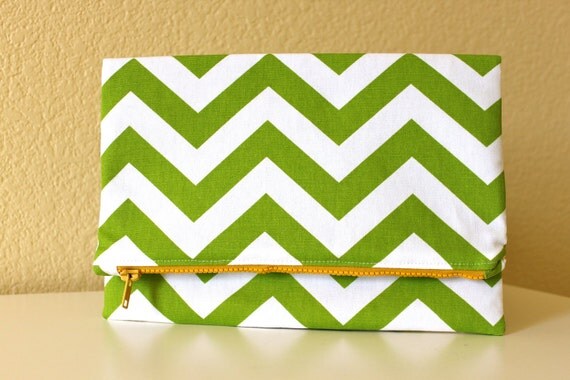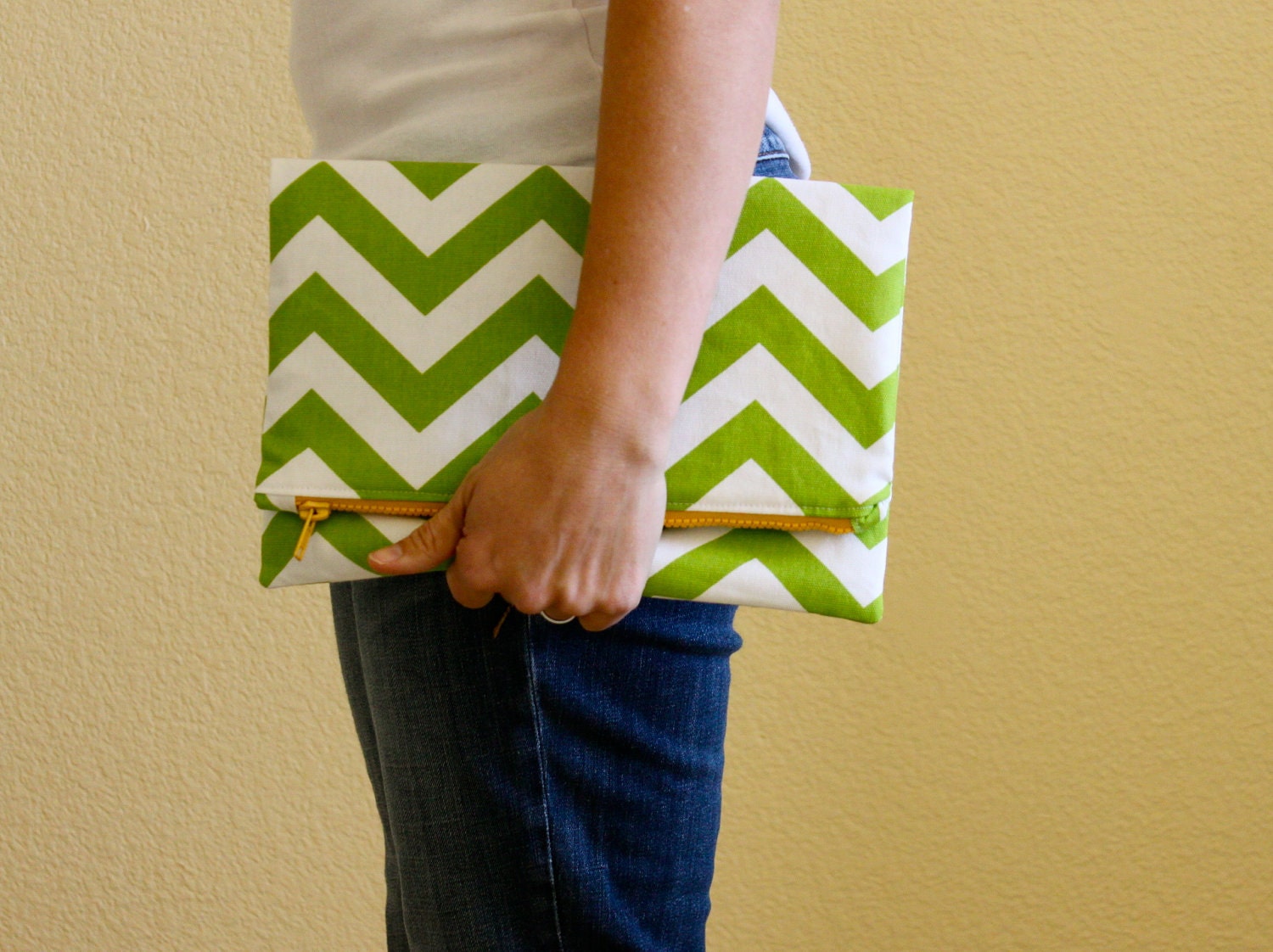 How cute is this for spring?
Once again, I'll be insanely jealous of whoever gets to take this beauty home.
How to Enter:
1: Like the Marriage by Design Facebook page HERE
2: Leave a comment saying you did so.
Bonus Entries:
3: Follow Marriage by Design on Bloglovin
4: Follow Marriage by Design on Twitter
5: Follow Marriage by Design via Google Friend Connect (click the 'join this site' button on the left side of this post)
6: Follow Me on Pinterest
7: Leave a SEPARATE comment for each entry saying where you followed.
If you already follow me on any or all of these, that counts too!  Just leave a SEPARATE comment for each place you currently follow.
Giveaway ends April 10th at 11:59 PM Eastern Time.  I'll announce the winner on April 11th.  If the winner doesn't respond within 3 days I will choose a new winner. Winner will be chosen via random.org.  I'm not perked or paid for giveaways, I just do it cuz I luv u 🙂
I can't express how much I appreciate you guys!  This blog would be nothing without you reading my randomness and looking at my outfits.  I wish I could invite you all over for a good old fashioned wine drinking and Sex and the City watching marathon.
While I dream up ways to make that happen, I'll just have a drink in your honor.  Cheers to you guys!